Share the joy of Diwali with your family and friends with our custom gift set which includes
200gms of Gulkhand made with premium paneer roses dipped in pure honey and 200gms of delicious bits of cashew, pista, walnut, badam and Dates seasoned in pure Honey.
Good for gifting in the festive season. Beautiful packaging. Subsidized price.
Contact us for corporate gifting bulk orders - +91 8838389347
Support local employment
We include the names of the weavers to recognise their contribution towards making your fabric
Close to nature
Our products do not contain any artificial preservatives or colours. Everything is natural!
Prioritising wellness
All our products have your health and well-being as the focus.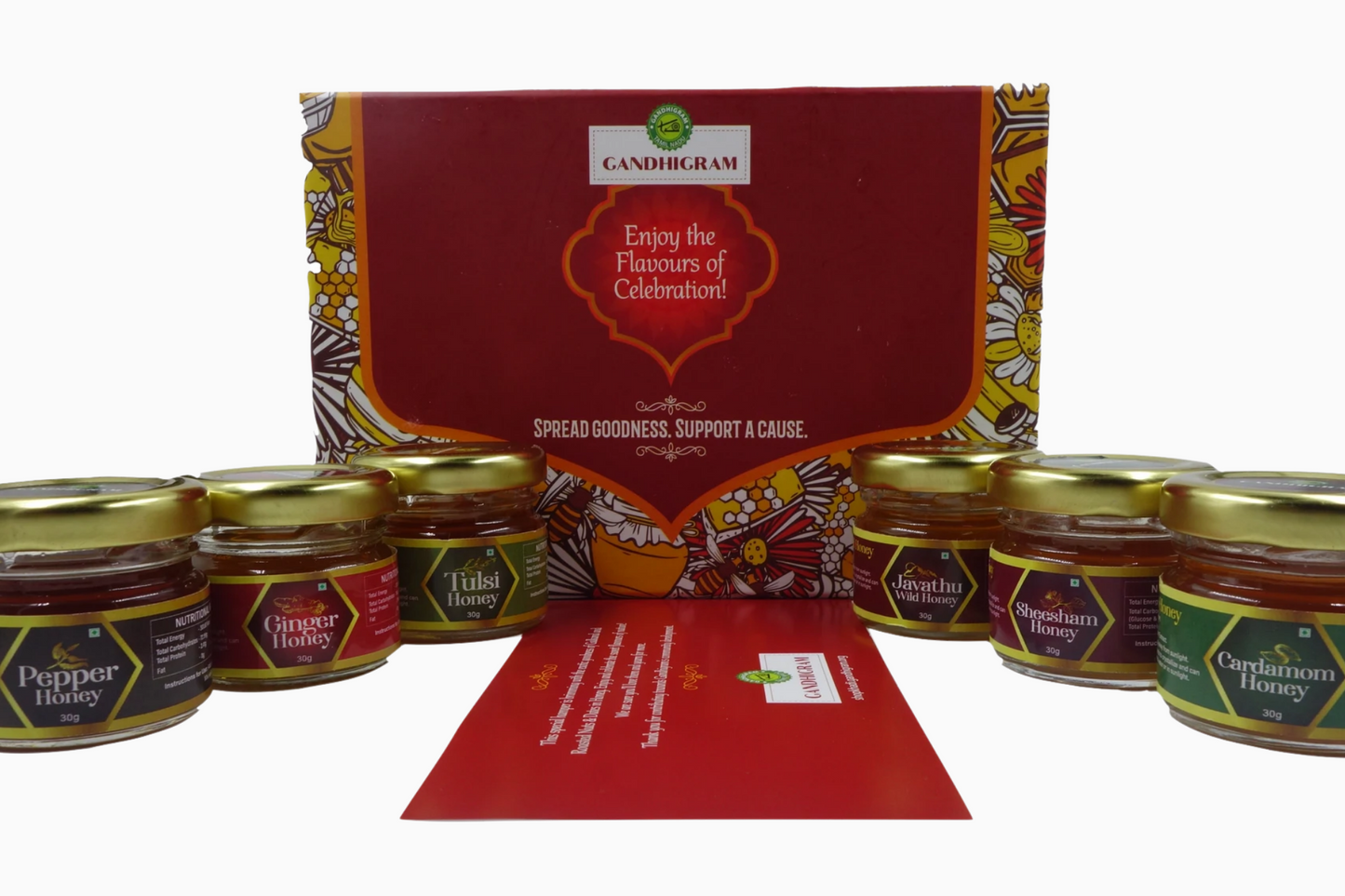 Feeling festive?
Shop our festive hampers which contain the goodness of nature at afforable prices, specially curated for you!