Quantity : 250gm
Cardamom Honey – Flavoured with real cardamom !
Gandhigram cardamom Honey is made with pure honey and cardamom using a special infusion process. It has antimicrobial, antioxidant and anti-inflammatory properties. Cardamom is useful in preventing vomiting and nausea. It also helps to manage indigestion, flatulence and provides relief from stomach pain. Cardamom powder with honey is an effective home remedy for cough with mucus.
No added sugar, preservative, colourants & flavourants.

Rich In Antioxidants, Vitamins And Nutrients

Natural Sweetener: Drizzle On Ice Creams, Pancakes Or Spread On Toasts
Honey In Everyday Life: Consume With Green Tea, Warm Water Or Milk ·
Benefits: Aids Weight Management, Weight Loss & Digestion ·
Storage: Do Not Refrigerate, As Honey Tends To Crystallize At Lower Temperatures. It Can Be Liquefied By Placing In Warm Water
Honey Crystallization: Crystallization Is A Natural Process. Real, Raw Honey Has The Natural Tendency To Crystallize Over Time Without Affecting Its Quality Or Taste
Support local employment
We include the names of the weavers to recognise their contribution towards making your fabric
Close to nature
Our products do not contain any artificial preservatives or colours. Everything is natural!
Prioritising wellness
All our products have your health and well-being as the focus.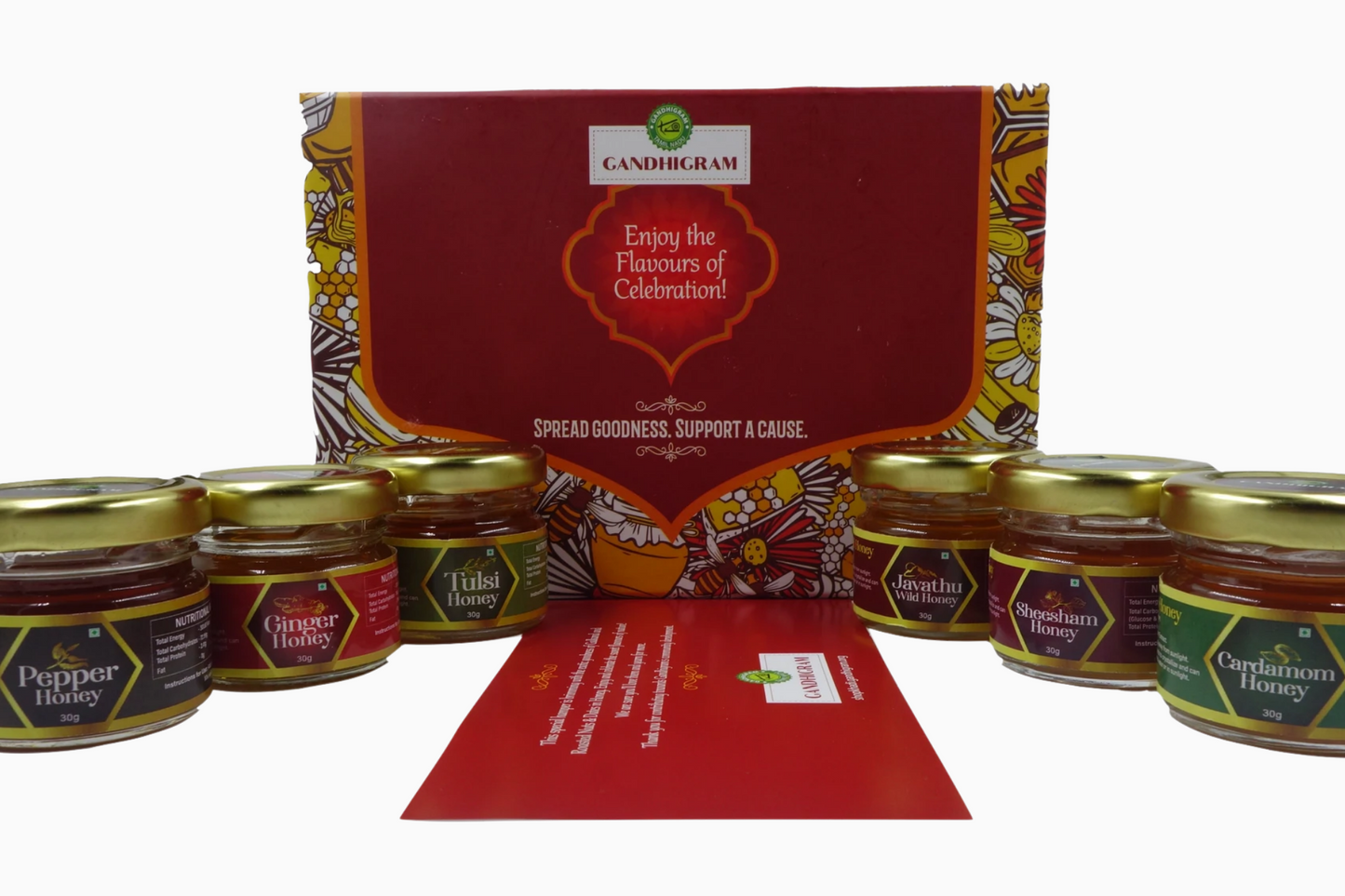 Feeling festive?
Shop our festive hampers which contain the goodness of nature at afforable prices, specially curated for you!