Gandhigram Gingelly Oil is extracted from high quality red and white sesame seeds by cold pressed method. Gingelly Oil guarantees you the best health by pushing your Blood Pressure down, lowering your Cholesterol and maintains your skin healthy. Sesame oil offers good oral health too. Let's move towards a happier healthier tomorrow by switching to cold pressed oils today.
Key ingredients : Red And White Sesame Seeds, Free Fatty Acid (FFA), Hydrous-free Jaggery or Palm sugar
Size (Net Wt): 1L
Color: Red/ Brown
Type of Packaging : Single Container
Nominal Life : 1 Year

Support local employment
We include the names of the weavers to recognise their contribution towards making your fabric
Close to nature
Our products do not contain any artificial preservatives or colours. Everything is natural!
Prioritising wellness
All our products have your health and well-being as the focus.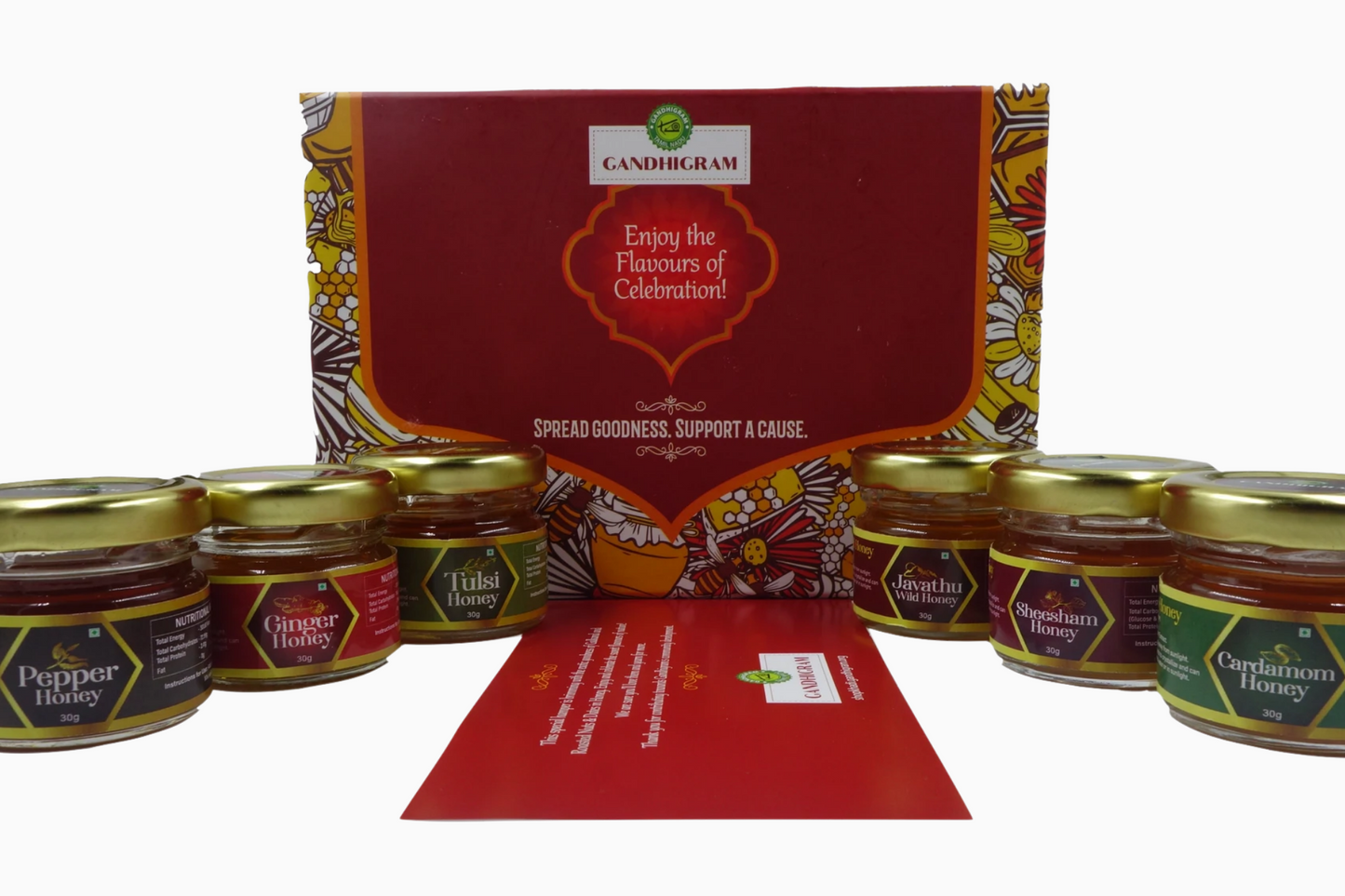 Feeling festive?
Shop our festive hampers which contain the goodness of nature at afforable prices, specially curated for you!