Quantity : 200gm
Honey Gulkand – Made with 100 % real rose petals
Preparation of honey rose Gulkand is an age-old ayurvedic recipe, born in ancient Indian kitchens.Indian damask rose petals along with raw honey and rock sugar and are sun-soaked over a period of one month.This Ayurvedic process helps to retain the natural aroma, taste and nutritional benefits of the roses.Gulkand helps in reducing body heat, helps cure fatigue, mental stress, lethargy, aches & muscle pains. It is also effectively helpful in reducing burning sensations. Does not contain any preservatives, artificial flavours, artificial colours. Best consumed straight from the jar!
Support local employment
We include the names of the weavers to recognise their contribution towards making your fabric
Close to nature
Our products do not contain any artificial preservatives or colours. Everything is natural!
Prioritising wellness
All our products have your health and well-being as the focus.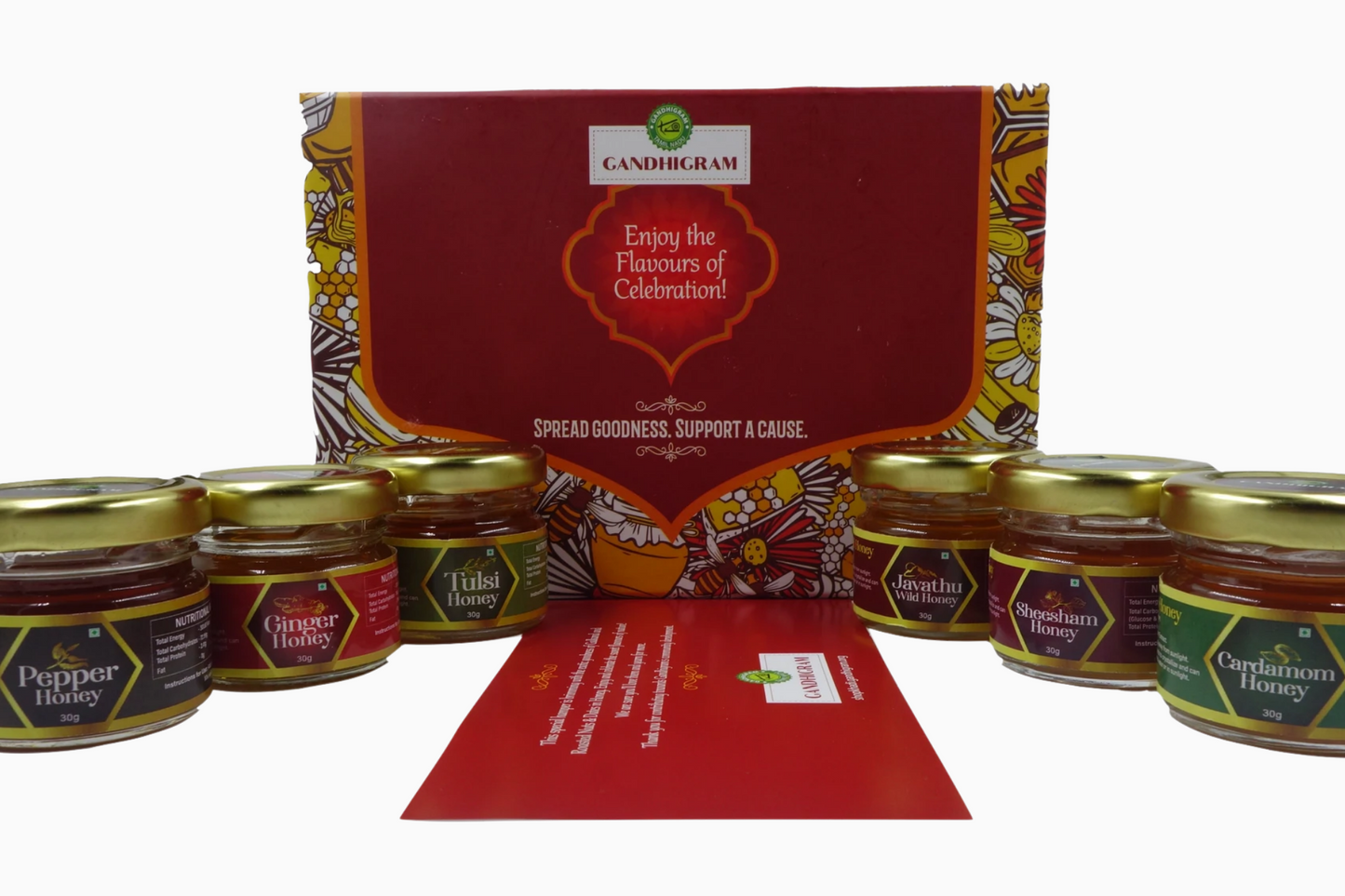 Feeling festive?
Shop our festive hampers which contain the goodness of nature at afforable prices, specially curated for you!